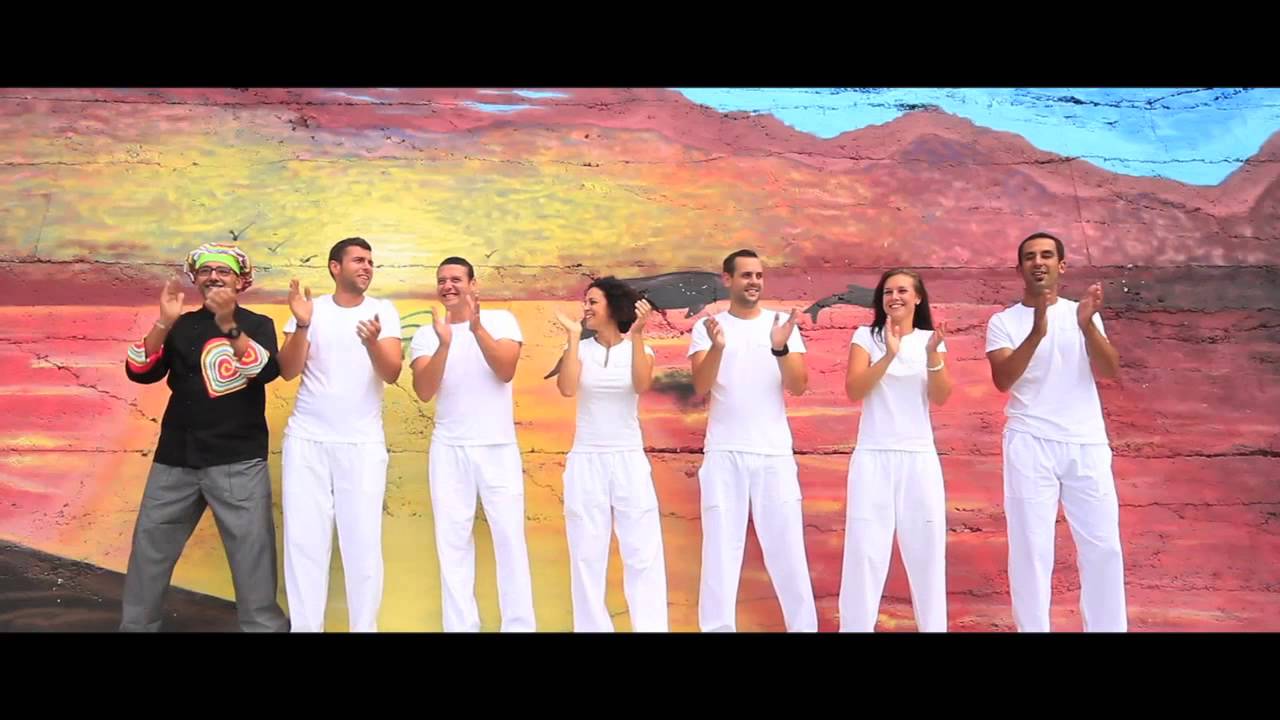 Sunset Beach Club, Benalmadena, Costa Del Sol
Avenida del Sol, 5
Benalmádena
29630
Hotel Info
Overview
General Information:
The Sunset Beach Club hotel is a perfect holiday destination to suit the whole family, as there are various free activities from time to time. It is a just 1-minute walk away from the beach and at a distance of 26 km from Malaga Airport. The hotel has a restaurant, 2 outdoor pools and 6 seasonal bars for travellers to make wonderful memories.
Hotel Information:
The 4-star property has a plenty of facilities to offer its guest. The list of facilities includes free Wi-Fi, 24-hour reception service, luggage storage, laundry service, medical assistance, currency exchange, car hire, business centre etc. It organizes various day-to-day activities for families with children, as it has a kid's club, children's playground cine club for kids and teenagers, games room and 2 large swimming pools for adults to enjoy a deep dive into the water.
Pamper yourself at the Sunset Beach Club beauty salon and get your hair done for a night out. The salon offers hair styling and other stress-relieving services for both men and women. The hotel has a fitness centre with all the modern equipment and great facility to keep fitness fanatics fit during their stay. For more entertainment, guests can also try their hand at scuba-diving to explore their adventurous side.
Be sure to experience the dining at the on-site restaurant of the hotel and satisfy your appetite with an international a la carte menu. The Oasis Restaurant is known for preparing a variety of starters, desserts and main courses for everyone's taste and always open for breakfast, lunch and dinner. Furthermore, guests can also enjoy the live entertainment programs organized by the hotel all year round. There is also a Panorama Bar for people to enjoy a refreshing drink while enjoying the magnificent views of the Mediterranean. The bar has the daily happy hour.
Room Information:
Choose a room of your choice with the utmost comfort, as the hotel has a wide range of accommodation to offer to suit all your holiday needs. The rooms and apartments are categorized as standard one bedroom apartments, one bedroom apartments with prime sea view, deluxe junior suites, garden suites, one bedroom apartments (5 pax), two bedroom apartments (6 pax), honeymoon suites and studios. All apartments come with a variety of amenities including iron and ironing board, direct-dial telephone, safe, in-room climate control, closet, dining area with sofa bed, fully equipped kitchen and a separate bathroom with a hairdryer. Free access to the internet is provided to keep you connected throughout your stay, while a satellite TV with several international channels is there for your complete entertainment.

The hotel does not accept stag or hen parties.
Please note: Indoor pool and Fitness Centre is temporarily closed due to unforeseen circumstances.
Although the hotel allows up to 4 adults sharing an apartment, the 3rd and 4th adult will have to share a sofa bed, and the space in the room will be limited. Please also note, cots for infants are payable locally at the hotel.
Note: The hotel plans to carry out internal room renovations 1st - 21st December 2018. During this time other services available in the hotel will remain unaffected and guests will be allocated rooms in sections away from where the work is being carried out."
Help with hotel, flight or payment?
Facilities
Hotel facilities
Wifi
Internet access - wireless
Free WiFi - Public Areas
Free Wi-Fi
Pool and Wellness
Gym
Swimming Pool - Kids
Swimming Pool - Outdoor
Massage
Swimming Pool - Indoor
Sauna
Activities
Kids Club
Hair salon
Billiards or pool table 2
Arcade Games
Daily live entertainment
Library
Food & Drink
Coffee shop or café
Snack bar/deli
Poolside bar
Bar / Lounge
Room service
Restaurant
Services & Shops
Concierge desk
Tour assistance
Dry cleaning/laundry service
Car rental
Luggage storage
Laundry facilities self service
Currency exchange
Babysitting (Surcharge)
Wedding services
General Info
Grocery
Gift shop
ATM/banking
Check-in time starts 5:00 PM
Check-out by noon
Shopping on site
Conference center
Elevator/lift
Photocopy machines
Beachfront
Television in lobby
24-hour front desk
Check-in time ends midnight
Safe-deposit box at front desk
Room facilities
Room Amenities
Microwave
Iron/ironing board (on request)
Coffee/tea maker
In-room safe
Hair dryer
Internet, TV & Phone
Phone
Satellite television service
Direct-dial phone
Rooms & Comfort
Air conditioning
Terrace
Balcony
Bath & Shower
Shower/bathtub combination
Private bathroom
Shower only
Why book With alpharooms?
No booking fees
Proudly operating for 18 years
500,000+ travellers away in 2016
'Best Hotel Booking Website' 2016 & 17
Location
Attractions Nearby
Playa Del Arroyo de la Miel 0.29 miles
Casino Torrequebrada 0.38 miles
Playa de Bil Bil 0.54 miles
Bil-Bil Castle 0.60 miles
Selwo Marina 0.70 miles
Playa de Santa Ana 0.71 miles
Paloma Park 0.77 miles
Templo Hindu 0.78 miles
Las Yucas Beach 0.90 miles
Torrequebrada Golf Club 1.03 miles
House of the B-Fashion Doll 1.07 miles
Playa de Benalnatura 1.09 miles
Viborilla Beach 1.20 miles
Benalmadena Cable Car 1.21 miles
Tivoli World 1.22 miles
Malapesquera Beach 1.28 miles
Playa de Torrebermeja 1.33 miles
Sea-Life 1.46 miles
Puerto Marina Shopping 1.51 miles
Benalmadena Marina 1.52 miles
at_a_glance_airport Malaga AGP20m
View More
Resort Info
Benalmadena, Costa Del Sol
Benalmadena Hotels and Apartments No matter what kind of holiday you're after in Benalmadena, you're going to cherish it time and time again. The...
Read more about Benalmadena
Costa Del Sol
Costa del Sol Hotels and Apartments Whether you're looking to relax and enjoy some tranquillity, interested in exploring the Spanish culture, dance the...
Read more about Costa Del Sol
Reviews
Sunset Beach Club Reviews
Customer Reviews
TripAdvisor Reviews
Had a fantastic time lots to do great for kids pity there was no night entertainment for the kids Friday 2 November Saturday 3rd and Sunday 4 th but the kids had a ball anyway
Siobhan fenlon , Wexford in Ireland
Supermarket across the road has everything in it a lot cheaper that the shop in hotel
The best thing about my stay was...
Rooms spotless staff friendly happy hour
Soul week
Ian, Widnes
One of nicest hotels been to in 35 yrs ,staff great room great seaview even got bottle of bubbly for our anniversary,couldnt do enough for us ,soul DJS great special mention to Sam ,only one negative was poor beer quality in moonlight and sooo exspensive and Smirnoff was NOT smirnoff ,but eveything else was spot on
The best thing about my stay was...
Soul music and seaview
Disappointed
Christine Kirby, Hertfordshire
Dated room. Maintenance carried out on sofa bed whilst in room. Tv remote didn't work. Ashtray taken from balcony and emptied down toilet by cleaner and left for us to find
The best thing about my stay was...
Swimming pool
Sunset Beach Hotel
Mark , Liverpool
This was a great location and a very clean hotel. Central to the beach and local shops and restaurants . Highly recommend been 4 times.
The best thing about my stay was...
The hotel and the facilities around it.
Great for Families
Anthony Harris, Ireland
Lovely hotel beside the beach. Two big swimming pools and plenty of entertainment for the kids. They also have a happy hour from 1830-1930 where you get two drinks for the price of one. Rooms are nice and maintained to a high standard. Have being going here for several years and really enjoy returning
The best thing about my stay was...
Swimming Area
Best for families
Sharon Salinger, Ireland
Sunset beach club has to be the best hotel I have ever stayed at. There's no faults. It has all that u expect from a family hotel AnD more. It's my 3rd time back and again we all (12) had an amazing time... kids club, food, service, shop, pool, entertainment, location, rooms, staff, etc. 11/10
The best thing about my stay was...
Entertainment
Ok
Graham Geasley, Ireland
Nice hotel good entertainment close to the beach shops etc loads to do would recommend it for a family with young children.
The best thing about my stay was...
Nice relaxing holiday with family
The views
Lillian , Cork , Ireland
Fantastic place to stay and the view from the rooms are spectacular...there are 3 pools 1 is especially for children ...rooms are cleaned and towels are changed everyday, hotel itself is spotless which is all down to to their cleaners . I was there for a wedding and I couldn't fault the way that it was so perfectly organized down to the smallest detail .
The best thing about my stay was...
The shop called nice things....
Lovely place to stay
Irene Mckim, Dublin
Stayed for a week. We were all very happy with sunset beach club. It was very clean, the staff were all lovely and very helpful. Would definitely recommend it and will go back again!!!
The best thing about my stay was...
The fact everything we needed was on site!!
Comfortable stay in a bustling hotel.
Karen, Yorkshire
Sunset beach Club Hotel was a pleasant surprise. We had booked a standard room and in the end up graded to a Junior Suite for a reasonable price. The rooms were kept very clean and the staff flexible on when to clean. We found the hotel receptionists helpful and friendly. The kitchen is small, yet well equipped (kettle, toaster, microwave, coffee machine, hob & oven, plus fridge), we self catered, eating out for a main meal. Kitchen cupboard small is limited, yet we found a home for everything. The beds are comfy, the linen is changed twice a week. The hotel is busy, at least one wedding per day sometimes two. We were on floor 10 with a sea view and were not disturbed by the celebrations. We used the hotel as a base for a singing competition and had a good time.
The best thing about my stay was...
Clean hotel
Email my results
Please enter your email address and we will send you a link back to your search results to check live availability.
Email my results
We have sent your search to your email address.
Email my results
There was a problem sending the email, please try again later.