Showing rooms from hotel
Sol House The Studio, Magalluf (Magaluf)
Flight found
Sol House The Studio, Magalluf (Magaluf)
edit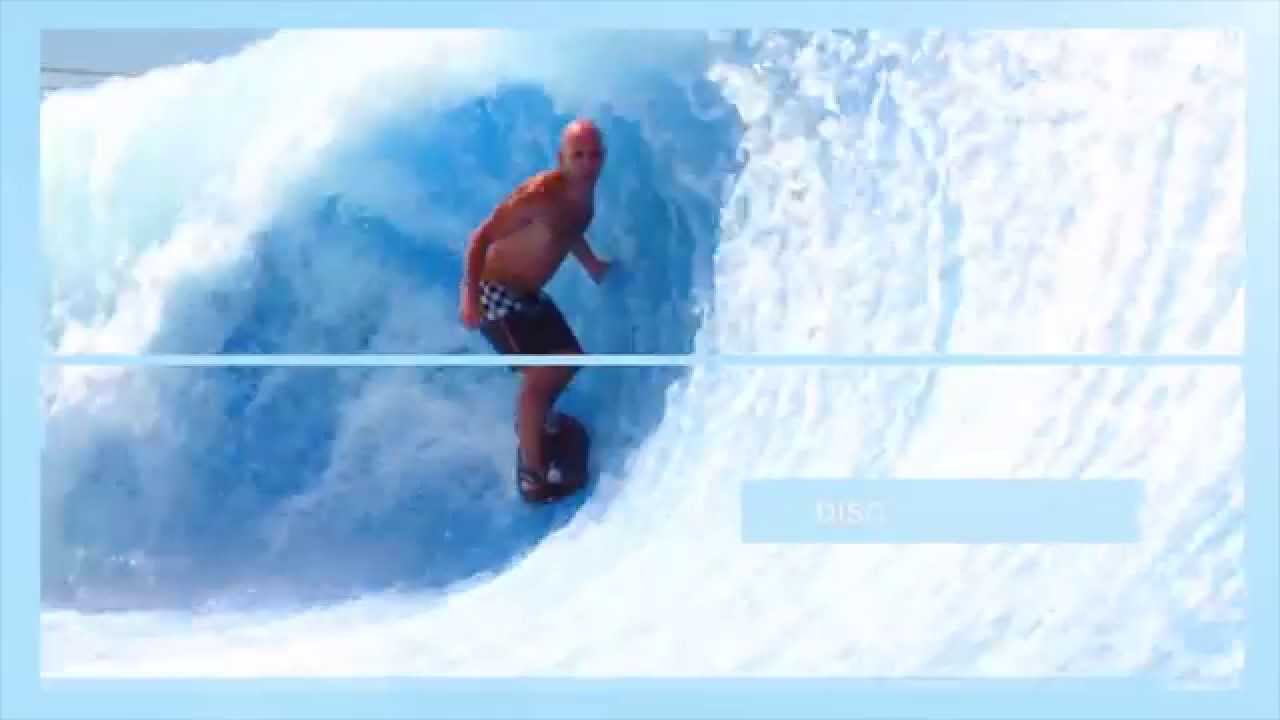 Overview
General Information

Ideal for couples, Sol House-The Studio S 19 is situated in the heart of Calvia. It is just 50 meters from the beach of Calvia and is a few steps away from the local restaurants and bars. A drive of 30-minutes will take you to the airport. The lively town of Palma de Mallorca is also located close to the hotel. You will find famous golf courses such as Golf Poniente and Golf Bendinat just a short drive away. If you are looking for a peaceful beachside holiday in Majorca, this is a perfect base.

Hotel Information

The Sol House is a 4-star property offering modern facilities combined with excellent hospitality. A flavorful breakfast is served every morning at the on-site restaurant. For a glass of sundowner drinks, you can halt the poolside bar and enjoy the company of your fellow guests. An outdoor swimming pool overlooking the lush gardens is perfect to spend lazy afternoons. If you don't want to compromise on your fitness regime, head to the hi-tech fitness centre of the hotel. You can post your holiday pictures on your social media with the help of free Wi-Fi. The hotel also provides free parking, laundry service, dry cleaning, conference rooms, multilingual staff, 24-hour reception, and room service.

Room Information

There are 375 guest rooms in this adult-only hotel. Depending on your preference, you can choose to stay in a Triple Room, Twin Room, Superior Triple Room, or a Superior Double Room. The well-ventilated rooms of this property feature modern amenities such as satellite TV with cable connection, comfortable beds, bidet, free Wi-Fi, and a private bathroom. The bathroom comes with towels, a shower, free toiletries, and hairdryer. Also, every room has a writing desk, electric safe, and a balcony offering sea views. For a luxurious stay, you can book a suite that comes with additional benefits such as sofa beds, minibar, bathtubs, bathrobes, and slippers.

Important Notice
From the 1st of May 2018 tourists staying overnight in the Balearic Islands will be charged an increased Eco-tax levied by the local government. This tax is not included in the price of your accommodation and will be charged upon arrival at your chosen holiday accommodation.
• The new cost is between €1.10-€4.40 per person, per night for adults.
• Under 16s are exempt from the tax.
• Between November 1st - April 30th, there will be a 75% discount.
• There is a 50% discount on the tax from the ninth day of your stay.
Eco Tax conditions are set by the local government and are subject to change

Help with hotel, flight or payment?
Facilities
Hotel facilities
Wifi
Free WiFi - Public Areas
Free Wi-Fi
Pool and Wellness
Swimming Pool - Outdoor
Solarium
Food & Drink
Snack bar/deli
Coffee shop or café
Bar / Lounge
Poolside bar
Breakfast service
Restaurant
Services & Shops
Car rental
Laundry facilities
Luggage storage
Concierge desk
Currency exchange
Dry cleaning/laundry service
Tour assistance
General Info
Television in lobby
24-hour front desk
Multilingual staff
Check-in time starts 2:00 PM
Elevator/lift
Pets not allowed
Check-out by noon
Sun Terrace
Wheelchair accessible
Safe-deposit box at front desk
Room facilities
Room Amenities
Electronic/magnetic keys
Mini Fridge
Hair dryer
In-room safe
Internet, TV & Phone
Direct-dial phone
Phone
Satellite television service
Rooms & Comfort
Cribs/infant beds available on request
Rollaway beds available on request
Extra towels/bedding in room
Extra towels/bedding
Balcony
Air conditioning
Cribs/infant beds available
Bath & Shower
Shower only
Private bathroom
Handheld showerhead
Location
Attractions Nearby
Katmandu Park 0.24 miles
Pirates Adventure Show 0.39 miles
Globo Balear Theatre 0.42 miles
Western Water Park 0.78 miles
Palma Nova Beach 0.82 miles
Cala en Conill 0.96 miles
Golf Fantasia 1.13 miles
Poniente Golf Club 1.23 miles
Cala Falcó 1.44 miles
Cala Bella Dona 1.67 miles
Santa Ponsa Golf Course 1.80 miles
Cala Xada 2.02 miles
Mago Beach 2.27 miles
Marineland Mallorca 2.36 miles
Puerto Portals Marina 2.43 miles
Cala Portals Vells Beach 2.55 miles
Cala de Portals Nous 2.87 miles
Santa Ponsa Beach 2.89 miles
Port of Adriano 3.17 miles
Cala Figuera 3.21 miles
at_a_glance_airport Palma PMI30m
View More
Resort Info
Magalluf (Magaluf), Mallorca (Majorca)
Hotels and Holidays in Magaluf Whether your ideal trip to Magaluf involves unwinding on white sandy beaches, engaging in various water sports activities,...
Read more about Magalluf (Magaluf)
Mallorca (Majorca)
Mallorca Holidays & Hotels Hotels in Mallorca The largest of the Balearic Islands in Spain, Mallorca has accommodation options to suit every type of...
Read more about Mallorca (Majorca)
Sol House The Studio Reviews
Customer Reviews
TripAdvisor Reviews
Great week
Michelle Odell , Leicestershire
We were there last year on the opening weekend and it was amazing then. This year just lived up to that. Great rooms, amazing pools and great service. Booking again for next year.
The best thing about my stay was...
The service, just amazing
Fabulous
Paige M, Newcastle
Lovely refurb rooms are clean and modern. Pool side was always kept tidy and music played all day - great atmosphere
The best thing about my stay was...
Room
Birthday
Aberdeen Girls , Scotland
Had a great holiday hotel nice and clean staff very friendly only fault was the high chairs in the dining room
The best thing about my stay was...
Location and food
happy hols
iris, tyne&wear
j ust returned from a four day break with pals had a fantastic time at the trinidad it has been refurbished since last year we were very impressed the only downside we found was the check in was very slow was fivehours till we managed to get into our rooms apart from that every thing was great
The best thing about my stay was...
hotel in great location
Trinidad rules.
Andy V, Bolton
The Trinidad has recently been renovated and my stay there was amazing. The rooms were excellent and the general layout is great. I would definitely stay there again.
The best thing about my stay was...
The hotel is in the best location for the beeach and resort centre.
Fantastic hotel offering terrific value for money.
Richard Crew, Bristol
We have stayed in many of the budget Hotels in maga and this one was the best we've stayed at, the Rooms were clean and well appointed with a free safe, AC and WIFI. The pool was superb and the Restaurant offered both a nice environment and a great selection. On the whole I'd thoroughly recommend this hotel. Regards Rich Utg
The best thing about my stay was...
The location and quality
Definitely recommend
Jade, UK
Had such an amazing stay with Trinidad, all the staff were friendly, rooms where always being cleaned and replenished with clean towels etc. Pool area is a wicked place to go chill with music, sunbeds and to top it off it's less than 5 minutes to both the strip and beach! Will be back :)
The best thing about my stay was...
Pool area and distance between places.
Good location
Jackie B, Goole Yorkshire
Good location. Food good, NO hairdryer in room. Aircon poor only ceiling fan rooms a bit tired.
The best thing about my stay was...
omelette's at breakfast, good location.
sol trinidad
kerry, manchester
Hotel was in a great location, away from the strip noise but within walking distance. Lots of places to eat nearby, few minutes walk from the beach. Friendly staff. Pool area not the best but Ok.
The best thing about my stay was...
hotel was in a great location
Sol Trinidad
Floyd McCarter, Northern Ireland (Londonderry)
Very nice hotel,food was good pool good life guard present but thats were it ends.Maybe bad time of year july 12th for 2 weeks.Hotel full of young revellers partying all night long even 4,5,6 in the morning.Am no kill joy but we all need some sleep.My room 220 looked as if the door was kicked in recently but that would not surprise me.The amount of young ones knocking on our door looking for a party was unbelievable,how they got past hotel security mistifies me has was asked a few times with my youngest daughter for room hotel id.Would def not pay for this hotel at this time of year.Check out the Samos just round the conner better controlled and well patrolled.
The best thing about my stay was...
Great choice of food in restaurant.
Email my results
Please enter your email address and we will send you a link back to your search results to check live availability.
Email my results
We have sent your search to your email address.
Email my results
There was a problem sending the email, please try again later.