Showing rooms from hotel
Sol House Ibiza, San Antonio Bay
Flight found
Sol House Ibiza, San Antonio Bay
edit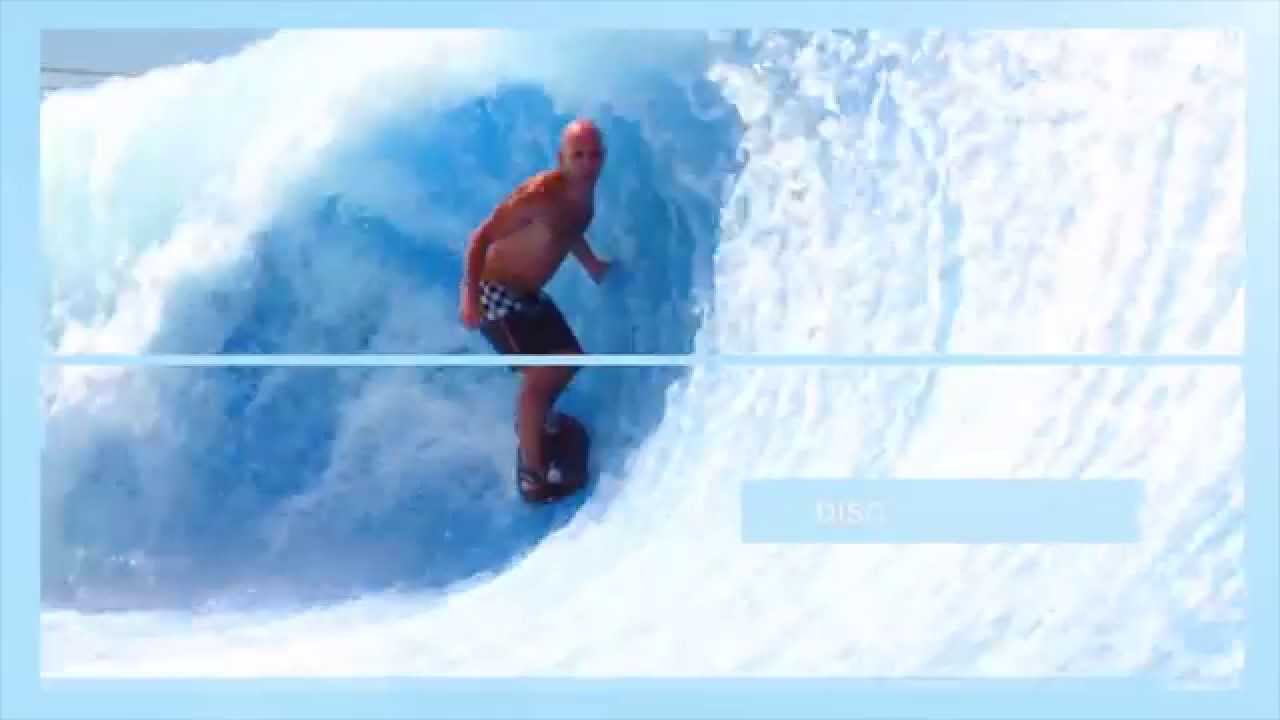 Overview
Following a full refurbishment, Sol House Ibiza is set to become the new hotspot on the island. Located on Punta Pinet beach in the beautiful San Antonio Bay and boasting 275 renovated rooms, guests will be able to discover the wide variety of high-end facilities and unique tech-enhanced concierge services on offer for the modern day traveller. The stunning new pool, Bali beds and Sun terrace will provide perfect party and chill out spots whilst the spectacular rooftop terrace bar will give guests breath taking views.
The hotel has a new Food Factory - buffet restaurant with show cooking, an innovative Snack PlayBar with an open kitchen in the heart of the hotel, a new Canalla – Tacos & Tequila and a spectacular new Sol Sets Rooftop Bar. If you don't want to move, simply enjoy a refreshing cocktail on your Bali bed, a light snack on the sun terraces, and chill out to the sounds of Rocks favourite resident DJs and local heroes.
All the rooms have new furniture and decoration, featuring a 40-inch flat-screen TV, air-conditioning, free Wi-Fi, safe, a minibar, private balcony, and full bathroom with shower and hairdryer. Some rooms boast magnificent sea views.
Activities and entertainment including Ibiza Rocks radio, pool parties and Sol Sets - Resident sunset DJs and local heroes until midnight (full programme: early June – mid Sept).
Important Notice
From the 1st of May 2018 tourists staying overnight in the Balearic Islands will be charged an increased Eco-tax levied by the local government. This tax is not included in the price of your accommodation and will be charged upon arrival at your chosen holiday accommodation.
• The new cost is between €1.10-€4.40 per person, per night for adults.
• Under 16s are exempt from the tax.
• Between November 1st - April 30th, there will be a 75% discount.
• There is a 50% discount on the tax from the ninth day of your stay.
Eco Tax conditions are set by the local government and are subject to change

Help with hotel, flight or payment?
Facilities
Hotel facilities
Wifi
Internet Corner
Free WiFi - Public Areas
Free Wi-Fi
Pool and Wellness
Swimming Pool - Kids
Swimming Pool - Outdoor
Food & Drink
Breakfast service
Restaurant
Coffee shop or café
Bar / Lounge
Poolside bar
Services & Shops
Sunbeds and Balibeds
Laundry facilities
Luggage storage
Currency exchange
Dry cleaning/laundry service
Tour assistance
Towel service
General Info
Safe-deposit box at front desk
Pets accepted
Number of floors 6
24-hour front desk
Elevator/lift
Multilingual staff
Check-in time starts 15:00 hrs
Total number of rooms 275
Rooftop terrace
Check-out by noon
Parking
Parking (depending on availability)
Room facilities
Internet, TV & Phone
Direct-dial phone
Satellite television service
Phone
Rooms & Comfort
Sea view / Land View
Balcony
Air conditioning
Bath & Shower
Private bathroom
Shower/bathtub combination
Complimentary toiletries
Location
Attractions Nearby
Pinet Beach 0.08 miles
Passeig de ses Fonts 0.70 miles
Sunset Strip 0.80 miles
San Antonio Marina Port 0.83 miles
Air Zone Ibiza 0.89 miles
Platja de S'Arenal 0.92 miles
Church of San Antonio 1.00 miles
Egg of Columbus 1.02 miles
Calo des Moro Beach 1.09 miles
Port des Torrent Beach 1.30 miles
Aquarium Cap Blanc 1.38 miles
Ibiza Karting San Antonio 1.50 miles
Cala Gracio Beach 1.54 miles
Cala Gracioneta Beach 1.61 miles
Punta Galera Beach 2.32 miles
Cala Bassa Beach 2.76 miles
Cala Salada Beach 2.78 miles
Sa Talaiassa 3.84 miles
Cala Conta Beach 3.85 miles
es Torrió 4.05 miles
at_a_glance_airport Ibiza IBZ40m
View More
Resort Info
San Antonio Bay, Ibiza
Hotels and Apartments in San Antonio Bay San Antonio is a bustling town on the island of Ibiza, popular for its gorgeous beaches, fantastic nightlife, and...
Read more about San Antonio Bay
Ibiza
Ibiza Holidays & Hotels Hotels in Ibiza Party hotels, family villas and international holiday resorts: anything goes at Ibiza, the Balearic Island...
Read more about Ibiza
Sol House Ibiza Reviews
Customer Reviews
TripAdvisor Reviews
Excellent value hotel, good location- freindly obliging staff
david hendry, Glasgow
Hotel is based right on beach it is clean and with a varied selection of food on offer. Hotel is far enough away from the wilder west end for tranquility but close enough if you want to try it. (25 min walk)
The best thing about my stay was...
location
Great break
Henryhoover, Selby
Wonderful friendly welcome by reception staff. Adequate comfortable room with good shower. Decent pool area leading straight onto a nice beach but the absolute star of our stay was the lovely food we had every day,plenty of choice for all meals. Will recommend to all our friends and anyone who reads this review
The best thing about my stay was...
Food
great hotel on the beach front
giulio, Roma
great hotel on the beach front, located in a quiet, wide choice of food for breakfast and dinner, the rooms are large and very clean, very nice staff
The best thing about my stay was...
the beach and the pool terrace
SOL PINET PLAYA HOTEL REVIEW
Bea Verity, Southport England
Great Hotel, We have stayed at this hotel 6 times and still love the location of it which is right on the beach. Very friendly and helpful staff. Rooms great and food great for 3 star. The 3 beach bars (which one is the regga beach bar) are exceptional. We are both pensioners but hey this is Ibiza and age means nothing. We will be spending all our holidays in 2015 at this hotel on this beach.
The best thing about my stay was...
Location, Location, Location
Nice name for the hotel
Grizzly, England
Good location with easy access to the beach ....Rooms cleaned everyday ,additional towels & friendly staff . Comfortable room with adequately sized bathroom. Not so impressed with breakfast ..could have offered a wider variety , with better range of fresh juices and quality coffee. However the Chinese buffet was exceptional ..must have being a different catering company. Suitable for families and a nice vibe about the place . Overall quite decent and would stay again minus the breakfast.
The best thing about my stay was...
Comfortable beds and quite atmosphere at night time
Right on the beach a good quality Sol Hotel
Peter Simpson, Rossendale
Great position - walk out of the swimming pool area straight on to the sands of Pinet Playa beach . This is an excellent 3* Sol Hotel - nothing fancy but clean , decent food and friendly helpful staff . There is a ferry directly outside which takes you over to the town of San Antonio and this runs all day until about 9pm . The hotel is in a quiet location so no noise at night . Its a nice walk around the bay to the town , its on the flat so is ok for the more elderly
The best thing about my stay was...
Location - good quality hotel
Pleasant and enjoyable
Jean God, London
The hotel was located on the beach but the area needs a cash injection as there are many buildings half constructed and therefore puts a blight on the scenery. The food was excellent and the room pleasant. The staff very polite and helpful. The evening entertainment is limited.
Relaxing holiday
Lorraine, Buckinghamshire
We had been to the hotel before so knew that it was OK, clean & staff very pleasant. Rooms cleaned everyday maids excellent. Walk straight out onto the beach with 3 beach bars what more could you want. Most rooms have a sea view. A lot of nice places to eat and drink. We have stayed at many Sol hotels and the standards are all the same excellent.
Miss
Angelina, Belgrade, Serbia
Hotel is well positioned on the nice sandy beach, rooms are very clean and well equipped but small, (especially if there is 3 adults in the room). Breakfast is very good, but dinner could be better ( fish was always frozen, and orange as a fresh fruit was usually served instead pineapple or watermelon or any other seasonal fruit which was served every other night). Stuff is very kind and helpful and I would recommend this hotel definitive as a place for peaceful and relaxing holiday
Review of 'SOL PINET PLAYA'
Janet McFarlane, Belfast N Ireland
Great hotel located immediately on the beach. Maid service was excellent, clean fresh towels every day. Food was adequate. Beach bar and beach restaurant were excellent and good value. The ferry picks you up or drops you off at the hotel which was very handy especially after a walk around the bay. Lots of shops and restaurants in close proximity.
Email my results
Please enter your email address and we will send you a link back to your search results to check live availability.
Email my results
We have sent your search to your email address.
Email my results
There was a problem sending the email, please try again later.