Showing rooms from hotel
Iberostar Bouganville Playa, Costa Adeje
Flight found
Iberostar Bouganville Playa, Costa Adeje
edit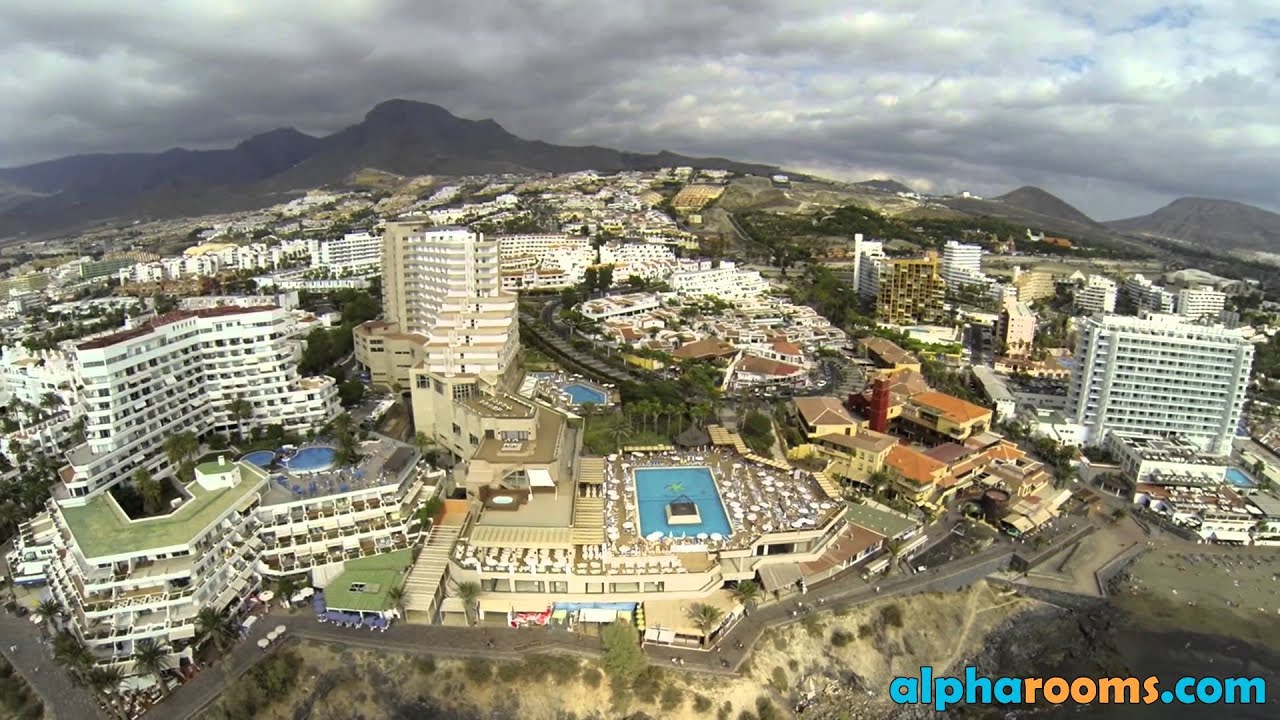 Overview
General Information
Perfectly positioned on the oceanfront of San Eugenio, Iberostar Bouganville Playa is an ideal holiday destination for both families and couples. Located just few steps away from the beautiful sandy beach, the hotel offers easy access to have fun with various water sport activities such as surfing, windsurfing, sailing, jet-skiing, catamaran trips, fishing trips, boating and fishing trips.
Hotel Information
The 4-star hotel offers an array of services and facilities to make you comfortable in every aspect of your stay. For a relaxing holiday you can lounge hours away by any of the 3 outdoor pools of enjoy sunbathing at the sun terrace with sun loungers and parasols. When the sun sets unwind over classic honey rum or your favorite drinks offered at the pool bar. One of the luxury facilities the hotel offers is its large outdoor swimming pool with the breathtaking views of the Atlantic Ocean.
Indulge in the delicious Canary Island cuisine or delight your senses with mouthwatering culinary delights from world cuisines such as the famous mojo picón, sweet banana liqueur, escaldón de gofio, or the island's cheeses served in the onsite restaurant. Before heading out start your each morning with a delicious breakfast served at the buffet restaurant. Some of the other facilities include banquet room, meeting/conference rooms, fitness center with gym area, tennis court, and free Wi-Fi.
Room Information
All 505 cozy guestrooms are gracefully decorated with elegant furniture, sleek décor, and premium bedding to offer you a pleasant ambience. Make most of your time in your room by enjoying the stunning views of the sea with Atlantic breeze or fresh mountain air from your balcony. Each room comes with a 32" satellite TV, a safe (additional charge), air conditioner, free Wi-Fi, a private bathroom with shower and a hair dryer, a minibar (additional charge), and a telephone.
NOTE:-
Please note that we will no longer offer the "Unlimited Services" through our touroperator partners from summer 2020.
Help with hotel, flight or payment?
Facilities
Hotel facilities
Wifi
Internet access - wireless
Free WiFi - Public Areas
Pool and Wellness
Swimming Pool - Kids
Swimming Pool - Outdoor
Spa and wellness centre
Gym
Beach/pool umbrellas
Activities
Tennis on site
Billiards or pool table
Kids Club
Arcade Games
Food & Drink
Restaurant
Poolside bar
Snack bar/deli
Bar / Lounge
Coffee shop or café
Services & Shops
Babysitting (Surcharge)
Car rental
Business services
Laundry facilities
Medical assistance available
Tour assistance
Currency exchange
Dry cleaning/laundry service
General Info
Elevator/lift
Number of floors 11
Multilingual staff
24-hour front desk
Check-in time ends midnight
Safe-deposit box at front desk
Number of buildings/towers 1
Designated smoking areas
Wheelchair accessible
Eurocard
Rooftop terrace
Pets not allowed
Check-out by noon
Shopping on site
Suitable for children
Check-in time starts 2:00 PM
Total number of rooms 481
Garden
Room facilities
Room Amenities
Minibar
In-room safe (surcharge)
Hair dryer
Clock radio
Internet, TV & Phone
Satellite television service
Phone
Direct-dial phone
Rooms & Comfort
Window opens
Cribs/infant beds available
Air conditioning
Cribs/infant beds available on request
Balcony
Bath & Shower
Bathtub only
Complimentary toiletries
Private bathroom
Bathtub or shower
Shower only
Location
Attractions Nearby
Torviscas Beach 0.20 miles
Puerto Colon Marina 0.33 miles
Siam Park 0.39 miles
La Pinta Beach 0.41 miles
Troya Beach 0.44 miles
Aqualand Costa Adeje 0.44 miles
Veronicas Strip 0.60 miles
Gran Sur Shopping Center 0.89 miles
Fanabe Beach 1.05 miles
Golf Las Americas 1.13 miles
Plaza del Duque Shopping Center 1.19 miles
Arona Pyramid 1.35 miles
El Duque Beach 1.38 miles
El Camison Beach 1.49 miles
Chayofita Hill 1.53 miles
Las Vistas Beach 1.67 miles
Los Cristianos Beach 1.88 miles
Monkey Park 2.59 miles
Camel Park 2.72 miles
at_a_glance_airport Tenerife (South) TFS15m
View More
Resort Info
Costa Adeje, Tenerife
Costa Adeje Holidays & Hotels Hotels in Costa Adeje Costa Adeje accommodation takes in everything from cheap hotels to large beachfront resorts and...
Read more about Costa Adeje
Tenerife
Tenerife Holidays & Hotels Hotels in Tenerife From cheap beachfront apartments to all-inclusive resorts, Tenerife has a range of accommodation for...
Read more about Tenerife
Iberostar Bouganville Playa Reviews
Customer Reviews
TripAdvisor Reviews
Bougainville playa hotel
David McCullough, Scotland
Fab spoilt by duelling pneumatic drills all week!
The best thing about my stay was...
Everything apart from noise ( see above)
Bourganville playa
Teresa weston, Kent
Just got back from two week stay, we have stayed at this hotel many times on the last 15 years. We stopped because the rooms were tatty. Although the rooms have been repainted new flat screen TVs internet free no baths. Was dissappointed, di not like what they are doing with the prestige areas it's like us and them. The room floor tiles need replacing ours was all cracked by the side of the bed and as you walked round the room you felt the tiles moving underfoot. I was scarred they would crack as I walked on them. The baths have been replaced with showers but we found it difficult to manover the towel rail is placed too far out my husband had a really bad scrap and bruise on his side because of this. Not enough wardrobe space not enough drawers for you clothes.
The best thing about my stay was...
The staff were very friendly and accommodating. Food okay very varied but same old same old boring.
not returning
delia and jim, spain
not suitable for people with mobility issues
The best thing about my stay was...
the weather
Could do better
Gill , United Kingdom
This was my second stay at this hotel. Same problem with shortage of lifts. All inclusive this time . The food was really good but shame about the wine, only one choice of white wine, which was undrinkable so had to buy a bottle every day even though all inclusive .
The best thing about my stay was...
Good location, great food and room
Recommended
Alan, Stoke-on-Trent
Very clean and efficiently run hotel, staff very attentive and superb location
The best thing about my stay was...
Excellent service and friendly staff
Very good value for money.
Carpe Diem, East Sussex
I had a very nice 10 day stay.The location,to the beach,town,bars restaurants is ideal.The buffet style meals were varied and of a good standard.For a hotel I though the price of the wine/ cava was reasonable.and very enjoyable.
The best thing about my stay was...
Entertainment/ Animation Team.
Best Holiday
Fimo, Scotland
We are just back from a wonderful holiday. All the staff very helpful and friendly, nothing was too much trouble for them. Food was great, so many different foods to eat. Rooms cleaned and towels changed every day. Recieved a complimentary of bubbly on my birthday which was much appreciated. Thank you. Had a lovely holiday and hope to return next year.
The best thing about my stay was...
Super hotel, great location near the beach.
superb stay
BRIAN, Paisley
we arrived on the 7th nov for a 5 day break,the staff were all very helpful & the food was excellent, with the rooms cleaned every day.what more do you need !!!!!!!!!
The best thing about my stay was...
smiling friendly staff
Great holiday
Wendy potter, St. Albans , uk
We stayed for 6 nights and had upgraded to gold prestige .. Very worthwhile indeed , loved the privilege locations , yes it was a bit of a building site but as we were there in October " they have to do it sometime" food good most days , but the air con in the room wasn't good enough for humid conditions and the Internet wasn't that good. On the whole went to chill out relax and recharge and we did that. Booked the Romantica boat trip from the reception area booth .. This was an excel ant trip and well worth it .. Only 11 people on the boat and saw whales and turtles great hospitality...hotel very clean and the staff friendly and helpful .. Loved it
The best thing about my stay was...
The privilege experience
building site
Bernadette Walsh, Dublin
We arrived at this hotel on 14th May to find a building site. There was a hoarding around one of the pools and the childrens' pool and also the garden area. During the course of our stay the noise from the works going on varied from cutting tiles to drilling up the old ones. Also to add to this it was decided to put a roof over what appeared to be a wooden structure (it was also behind a hoarding)and this was done piecemeal with a lot of noise from an electric saw. As there was only one pool to relax by it was extremely crowded on a couple of days, with people reserving sunbeds and not appearing for most of the day). (We were not notified at any stage re these works). Apart from that the hotel was really good and the food was also great. I would love to give this hotel a better review, but all in all the noise from all the building works took from the enjoyment of the holiday.
The best thing about my stay was...
The cleanliness and the food
Email my results
Please enter your email address and we will send you a link back to your search results to check live availability.
Email my results
We have sent your search to your email address.
Email my results
There was a problem sending the email, please try again later.